Hello everyone! Donna Salazar here with a quick photo tutorial for you.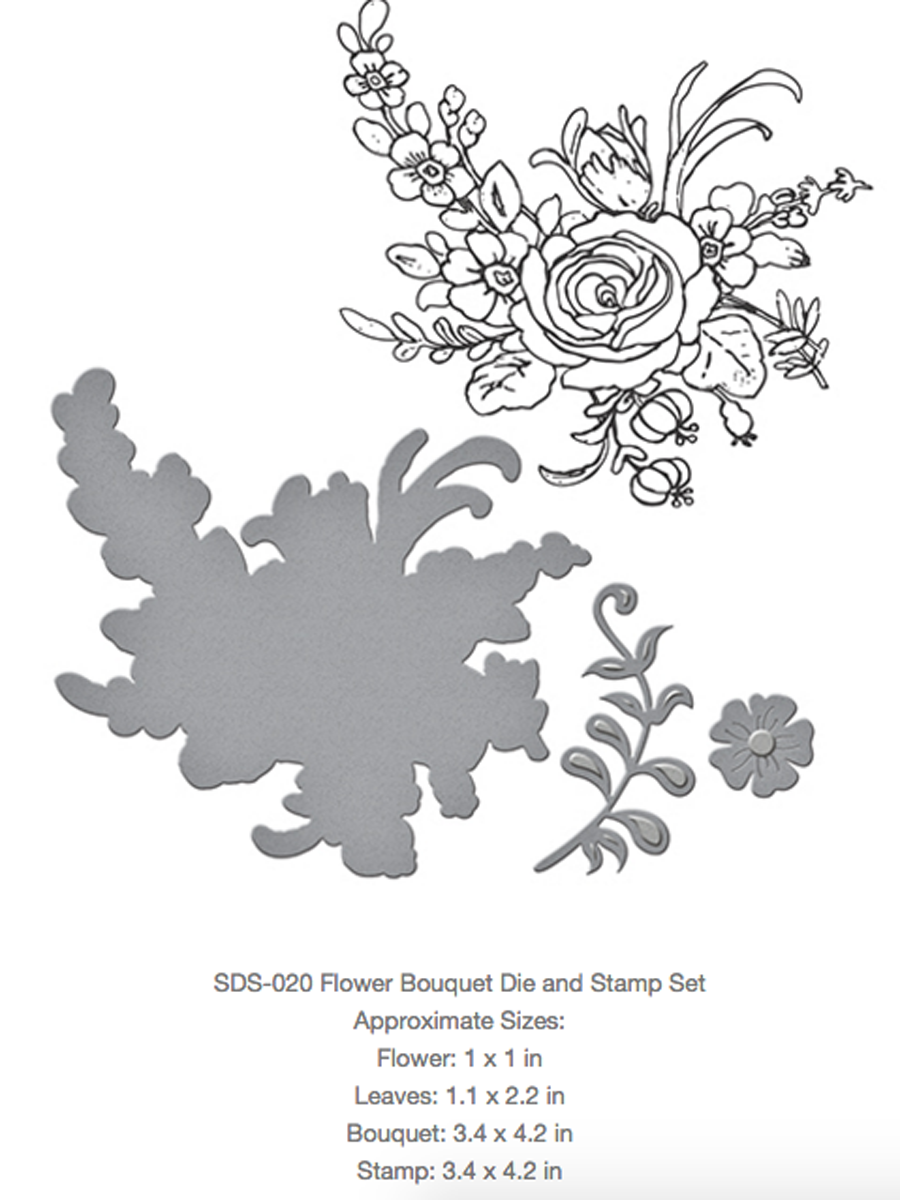 I'm using one of my new Stamp/Die Combo sets today to show you how easily you can create a perfectly cut out, colored, and stamped image for your projects. The image I'll show you today was used on a canvas that also has some of my other new products.
You can see the photo tutorial for the flower that was made using my Bitty Blossoms and NEW Big Blossom (designed to coordinate with the Bitty Blossoms) on my blog here: http://www.donnasalazar.com/#!New-Spellbinders-Products/vex72/571d4a9d0cf228a96f117a4d
Start by stamping the image with a pigment ink (Mix'd Media Inx used) then sprinkle with embossing powder and heat set. The raised embossed edge will make coloring the image super easy peasy!
Place die over the stamped image and use tape to hold in place.
I used the Platinum machine so I was able to die cut the flower and branch dies that comes in the set with 3 layers of white card stock at the same time that I die cut the Flower Bouquet stamped image. Place the dies face down on your cutting plate with the 2nd clear plate on top and run through the Platinum. You can also cut these separately if you have a smaller machine.
I colored the flowers and branch die cuts with a combination of my Gold and Blue Pigment Powders mixed with Girlie Grunge Art Medium and water to make a sparkly colored glaze.
I used the same glaze to color the leaves and stems of the stamped image.
I mixed my Wine Pigment Powder with Girlie Grunge Art Medium and water to make the glaze for the flowers.
And this is the finished image on the canvas.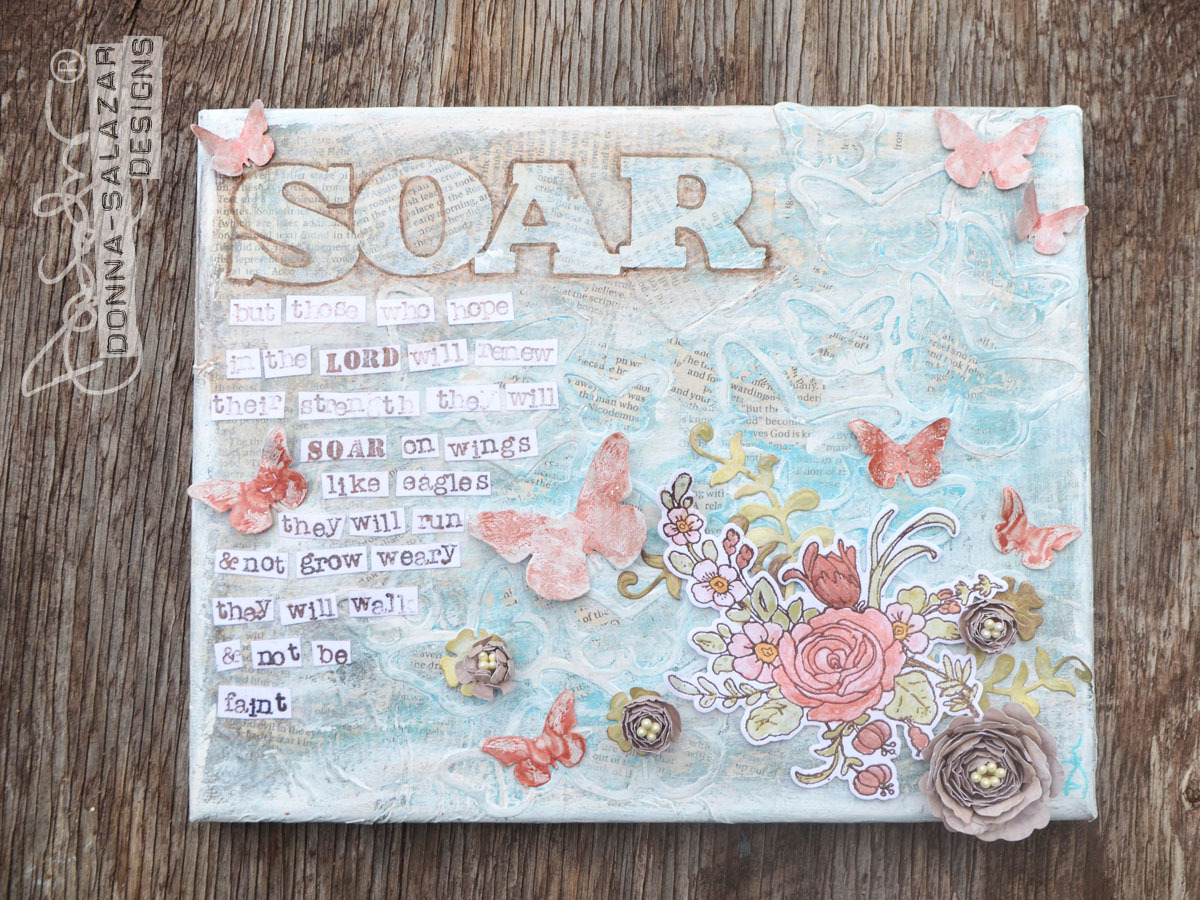 And this is a photo of the entire canvas.
Product used:
Donna Salazar Designs with Spellbinders® Creative Arts:
SDS-020 Flower Bouquet Die and Stamp Set
S5-086 Bitty Blossoms Etched Dies
S4-573 Big Blossom Etched Dies
S5-242 Cascading Butterflies Etched Die
PL-001 Platinum™ Die Cutting and Embossing Machine – 8.5″ Platform
Preferred Supplies
Donna Salazar with Scrapbook Adhesives by 3L®:
Pigment Powder (Gold, Blue and Wine)
Girlie Grunge Art Medium
Colorbox®:
Mix'd Media Inx – Truffle
Mix'd Media Inx Embossing Powder – Truffle
I hope you enjoyed this little tutorial!!! Smooches ~D~
Where to find Donna:
Donna Salazar Designs Blog
Donna Salazar Designs website
Facebook Business
Instagram Business
Twitter
Pinterest
YouTube