Hello everyone! Donna Salazar here with a photo tutorial using one of the Maker's Mart Kits by Spellbinders to create some mixed Media, Girlie Grunge, altered tins for you. This is actually a card kit (KOM-006) but I like to change things up and do things just a little bit differently. I was able to make 2 tins and I had a TON of leftover product so I could have made several cards too. I have the directions for one of the tins for you plus a few close ups of both tins for you at the end.
I began by cutting the floral paper in half vertically. This made the paper the perfect height to wrap around the cans.
I painted a thick layer of my Girlie Grunge Art Medium around the entire can.
I wrapped the paper around the can and added more Girlie Grunge Art Medium to the paper that would overlap.
I wanted to make a really grungy can and a not so grungy can. I used a nail file over the entire paper covered can on both but really went town on the top and bottom of one can.
I inked the paper with Mix'd media Inx CHOX in Driftwood and then Sparrow on both cans.
I then painted a layer of Girlie Grunge Art Medium diluted by half with water over both cans and let them dry.
I didn't know how I wanted to decorate the cans so I just cut 2 to 3 of the dies out of the paper and card stock that I liked. I knew I wanted to create a label that wrapped around the cans. I used the tag die with the end hanging over the edge of a folded piece of card stock. I made one shorter than the other by moving the end farther away from the edge.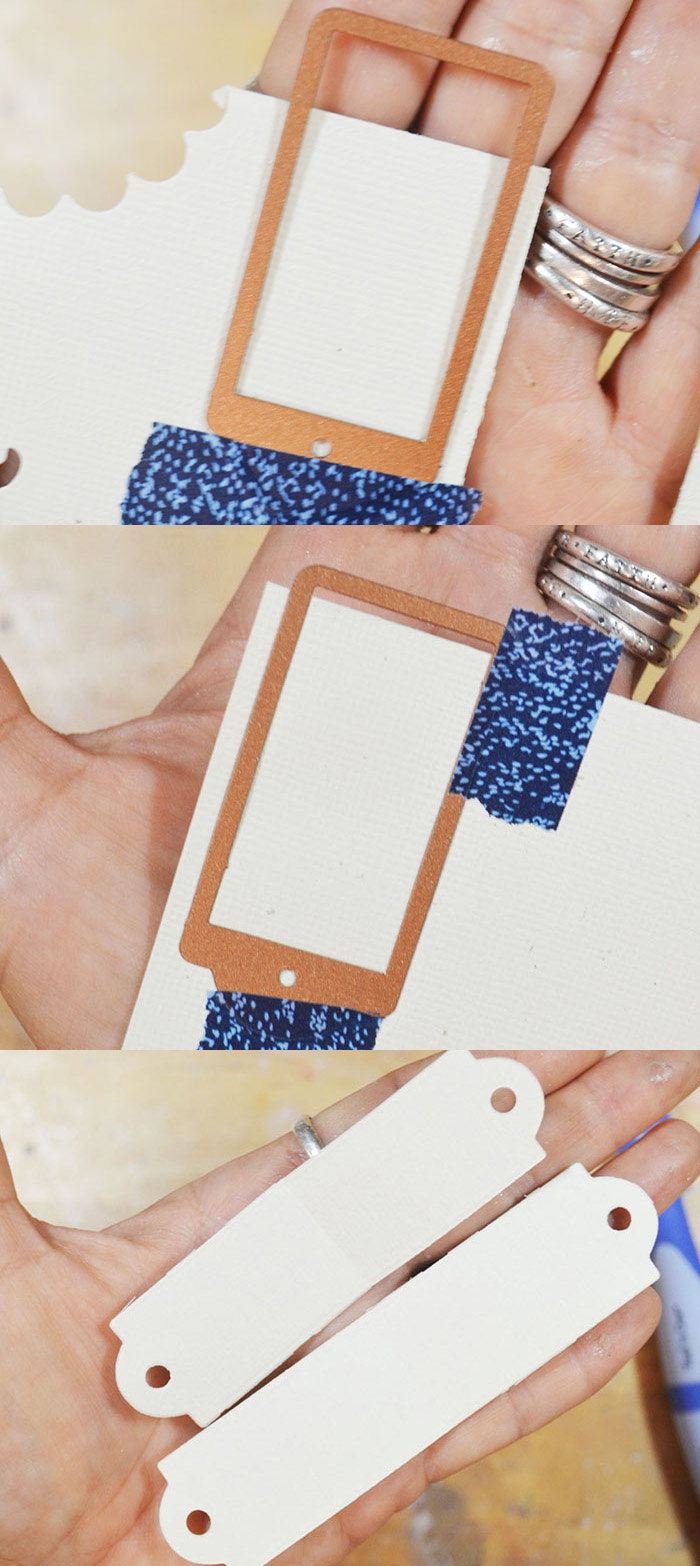 I like to layer my embellishments first then I adhere things together. Since these cans are going to be used regularly in my studio I decided to use some super strong adhesives from Scrapbook Adhesives by 3L® (Dodz™3D, Home & Hobby Premium Double Sided Tape 1" & 1/2")
I inked the edges of some of the die cuts with my Mix'd Media Inx CHOX in Driftwood.
I wrapped the embellishments around the can and tied it on the side.
I painted thick undiluted layer of Girlie Grunge Art Medium over the entire embellished areas of the can.
Here are some close ups of the 1st can.
I didn't take stepped out photos for creating this second can but here are the close ups.
Product used:
Orange & Coral Country Themed Card Kit
Donna Salazar with Scrapbook Adhesives by 3L®
Girlie Grunge Art Medium
Girlie Grunge Tissue Tape (to secure dies when die cutting)
Colorbox®
Mix'd Media Inx CHOX – Driftwood, Sparrow
Scrapbook Adhesives by 3L®
Dodz™3D
Home & Hobby
Premium Double Sided Tape 1" & 1/2"
Thanks for stopping by!!! Smooches ~D~