Triangle Box Contour™ Steel Rule Die from the Rouge Royale Collection by Stacey Caron is designed for today's Modern Maker. Used with our Platinum™ Die Cutting and Embossing Machine, this shape adds a whole new dimension to your creative projects whether it's for gift giving or as a party favor.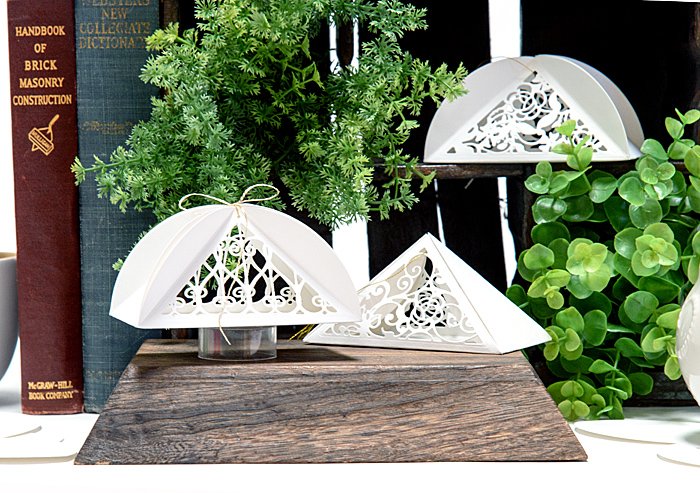 Assembled box size is approximately 2.563 x 4.50 x 2.50 inches. When coordinated with S5-279 Triangle Fretwork Etched Dies like shown in the intricate inset design on the white boxes above and below as an embellishment design on the pink boxes, many more design options open up to you!
Let Yana Smakula show you how to create these boxes (and shares great tips too), watch How to Use a Triangle Box Contour Steel Rule Die Video Tutorial below.