I had to use the Aren't You Sweet Etched Dies from the Market Fresh Collection by Debi Adams as something more than a paper craft project. With summer coming around the corner, this kind of project would be fun for little girls to create and wear with pride – an Aren't You Sweet Strawberry Pendant!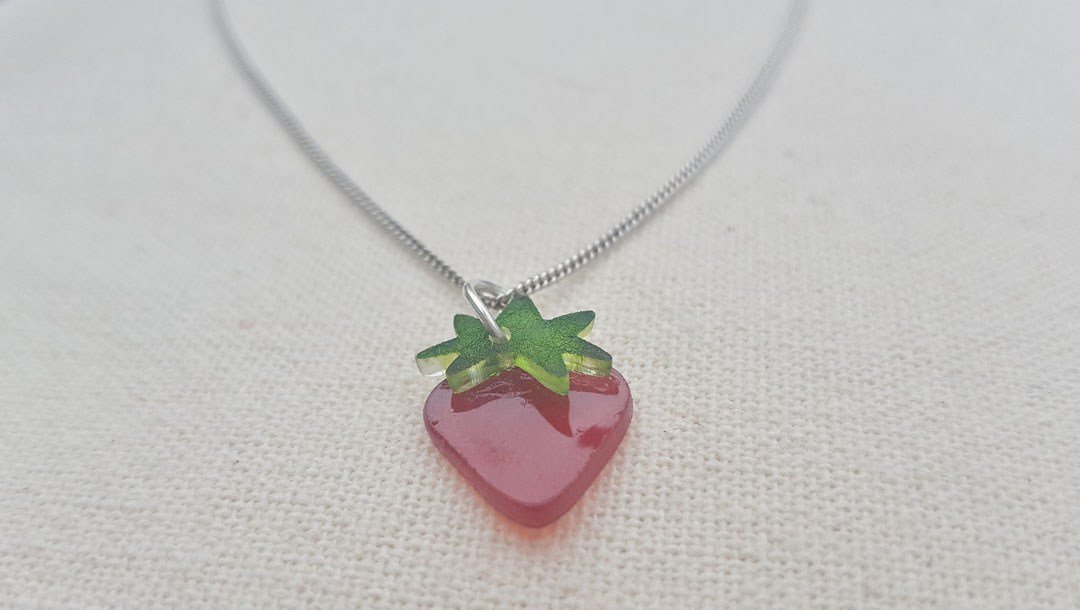 Instructions:
1. Using the Platinum™ machine, die-cut Aren't You Sweet Etched Dies from a sheet of shrink plastic.
2. Color with pens and allow to dry.
3. Once colored punch a hole, this will enable you to affix a jump ring.
4. Using a heat gun, shrink the plastic (adult supervision is needed). Once cooled, affix the stem to the top of the strawberry with strong adhesive. Insert jump ring and thread onto necklace.
How about making more little strawberries for a pair of earrings to match or use the pendants hooked onto paperclips as pretty markers for your planners.
I hope you feel inspired to create today and thank you for stopping by the Spellbinders Blog.
Christine
Spellbinders® Supplies:
S4-719 Aren't You Sweet Etched Dies from Market Fresh Collection by Debi Adams
PL-001 Platinum™ Die Cutting and Embossing Machine
Other:
Shrink Plastic; Colored Pens; Jump Ring; Necklace Chain; Strong Adhesive/Gem Glue; Heat Gun