New Arrival, Venise Lace by Becca Feeken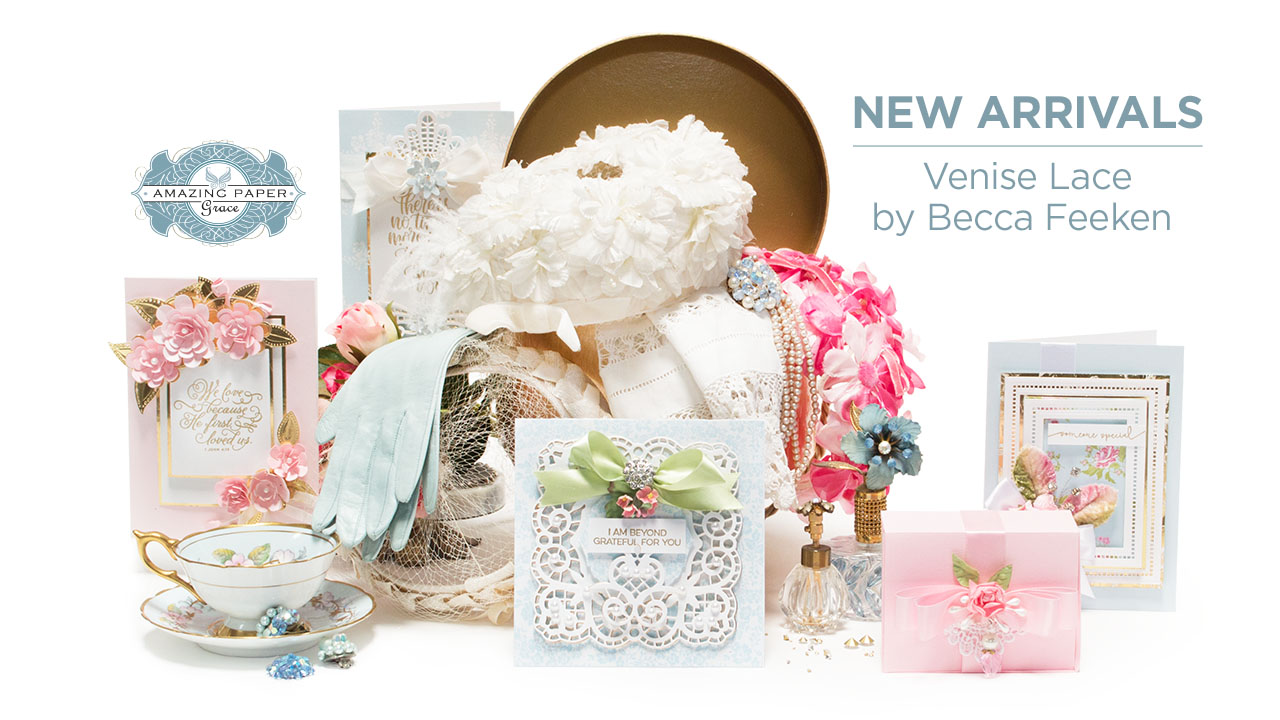 The scrolling floral patterns and motifs are characteristic of this 17th century lace are meticulously recreated in Becca's beautiful line of etched die designs. Make sure to shop the new collection & discover the inspiration behind this new collection with Becca herself:
What was the reason behind naming this collection?
Throughout the ages, lace has been been a sought after decadence that adorns  delicate clothes and appointments; the hallmark of exquisite taste.  Venise Lace is known by the skilled artisans who made it famous world wide.  It was so unique that everyone tried to emulate it. In the present day, Venise Lace is the quintessential embellishment on bridal wear, in bridal settings and and as a lavish adornment to elegant handmade gifts.
What were some of the influences that helped shape the collection?
The collection was influenced by vintage laces and traditional Venise Lace shapes. So classic with lovely repeats, scallops and petite flowers, these shapes are replicated by paper which means they are an easy embellishment for cards and paper crafting projects.
What are your favorite, 'must have' pieces in your upcoming collection?
It's hard to narrow down, but there are so many ways to use Emmeline Treillage from shaped cards to a lacey layer on a solid card. The flowers can even be extracted and fashioned into a border.  It's so light and airy with the fun scalloped edges that quick cards for a thank you are only a die cut away. I'm also tickled to point an additional decorative insert for the Filigree Booklet and Mini-cards and a box for storing and gifting!
What is the best thing about this collection?
The best thing about the collection is that the pieces are sized to mix and match! I've made sure to give you some classic shapes that can be layered upon. With this collection you'll see that smaller pieces combine to make a grand statement.