Stand Tall in Paradise Card
Hi everybody, today I would like to share this fun card created with the Tropical Collection dies from Lene Lok. Just a little bit of inking and you can create your own Paradise scene.
Hover over the image below to see what was used to create this project: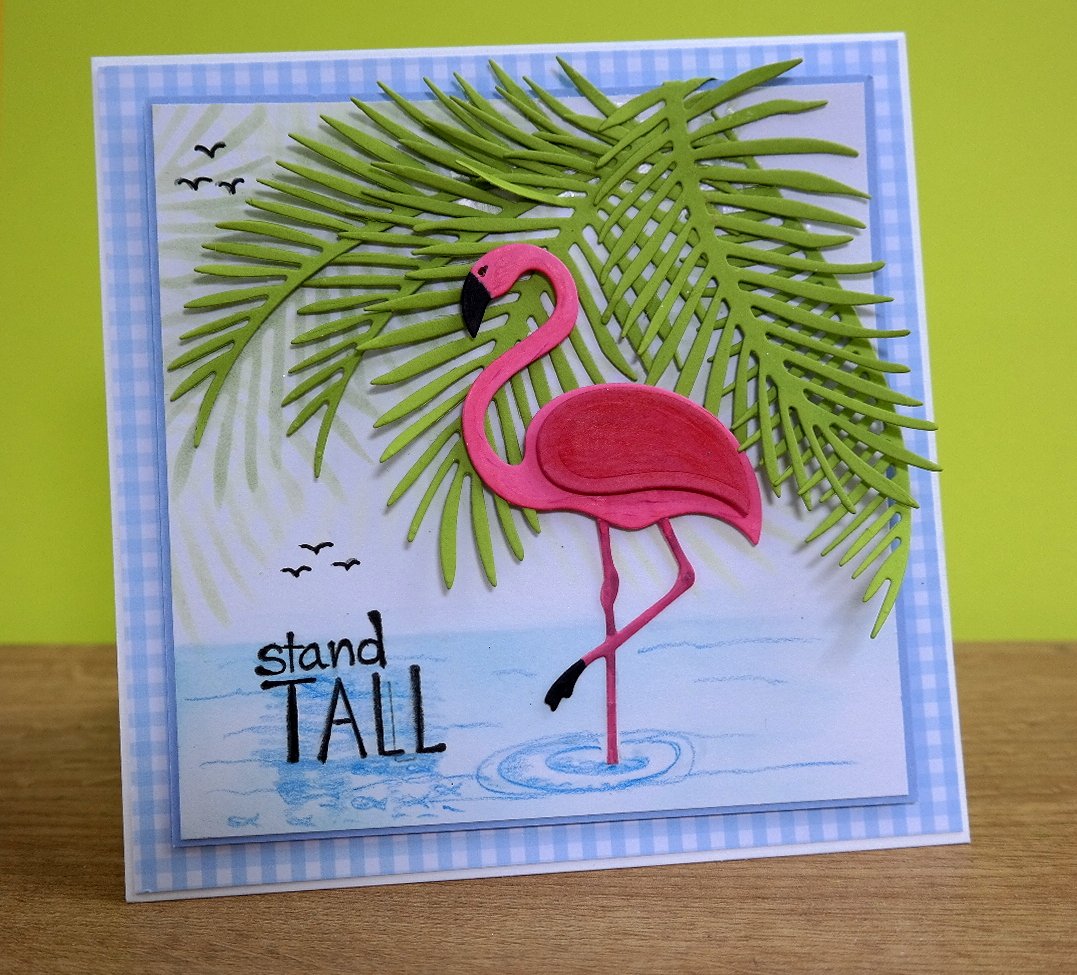 Instructions:
Create a 6″ square card base with the fold at the top.
Make a slightly smaller mat from some blending card.
Cut another mat in white slightly smaller and this is the piece I coloured.
From Green card cut as many leaves as you would like to add to your scene.
Use the negative piece as a stencil and add some green leaves to the background of your scene.
Add some sea at the bottom of your cards with blue Distress Ink and sponge.
With a black fine liner pen add some small curved v shapes to the sky to represent flying birds.
Arrange your Palm Fronds in the top right corner and leave the ends loose.
Cut the Flamingo from Pale pink card and the wing from a darker shade of pink.
Use coloured pencils or pens to add shading to the wings and legs. Remove the foot from the straight leg.
Add black to the eye, beak and the remaining foot. Stamp the sentiment onto the card.
Add the Flamingo with foam pads for dimension and stand in the water.
Ink in the ovals around the straight leg to look like ripples in the water.
Add small waves around the sentiment and a little blue shading to the water.
For more ideas and inspiration please visit Flowers, Ribbons and Pearls
Spellbinders Supplies:
Other Supplies:
Black Fine Liner pen
Distress Inks
Sponges
Glue
Foam pads
White/coloured card