New Arrival, Quilt It by Lene Lok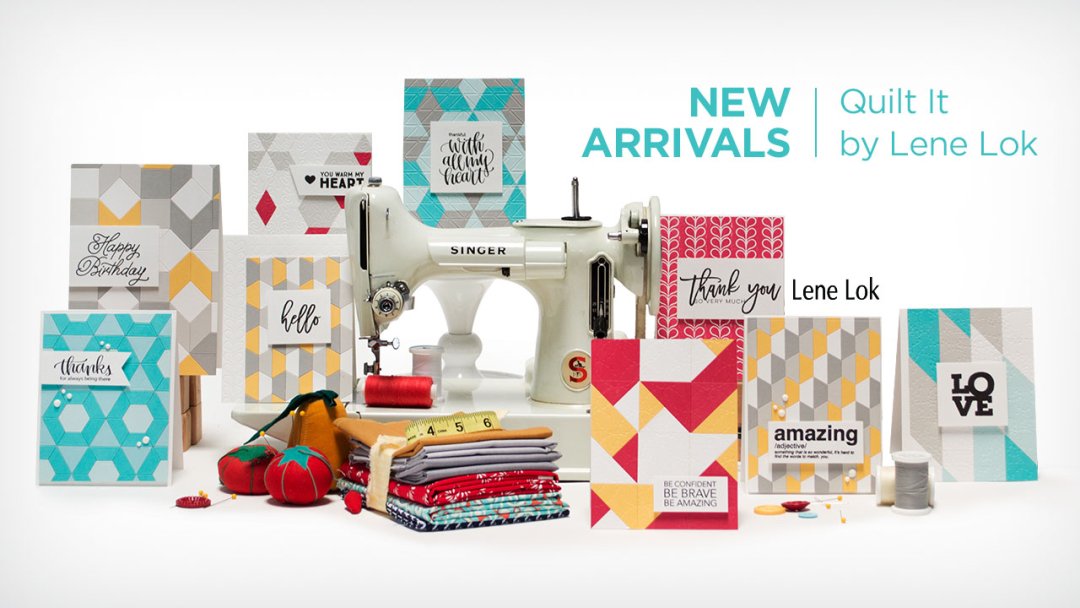 Design your favorite quilt patterns from paper with this ingenious collection of dies. Embossing folders are also part of the line, creating the look and feel of stitching! Make sure to shop the new collection & discover the inspiration behind this new collection with Lene herself:
What three words best describe your collection?
Endless Creations, Personalize, Puzzle. What I mean by this is that with all of the dies, you can mix and match into a never-ending array of combinations. You can personalize it by creating your own background paper or your favorite cardstock…even photos! Finally, they've been designed to fit together like a puzzle.
What was the reason behind naming this collection?
Coming from my love of quilting and patch work. While Nike says "Just Do It", we say "QUILT IT!"
What were some of the influences that helped shape the collection?
Starting with a bit of patch work this collection quilted itself! Once I started figuring out all the various shapes and how they work together, it was all I could do to stop.
What are your favorite, 'must have' pieces in your upcoming collection?
The embossing folders are what makes the final quilt look stunning; you can use them as a regular embossing folder, or turn it over and it will deboss the design and it will look just like the top stitching on a quilt.
What is the best thing about this collection?
The endless creative opportunities! You can't just make one pattern!