Documenting Life in Art: Mixed-Media Art Journal Planner
Hi all. Seth Apter back on the blog and I am a man with a plan. Make that planner. Late last year I decided that I was going to document my life in art for every day of 2017. I wanted to be able to look back at the year and have a record of the happenings in my creative life. While I do not have time to actually work in my journal daily, I have found time to document multiple days at a time and by the end of the year, I plan to have all 365 days covered in my journal.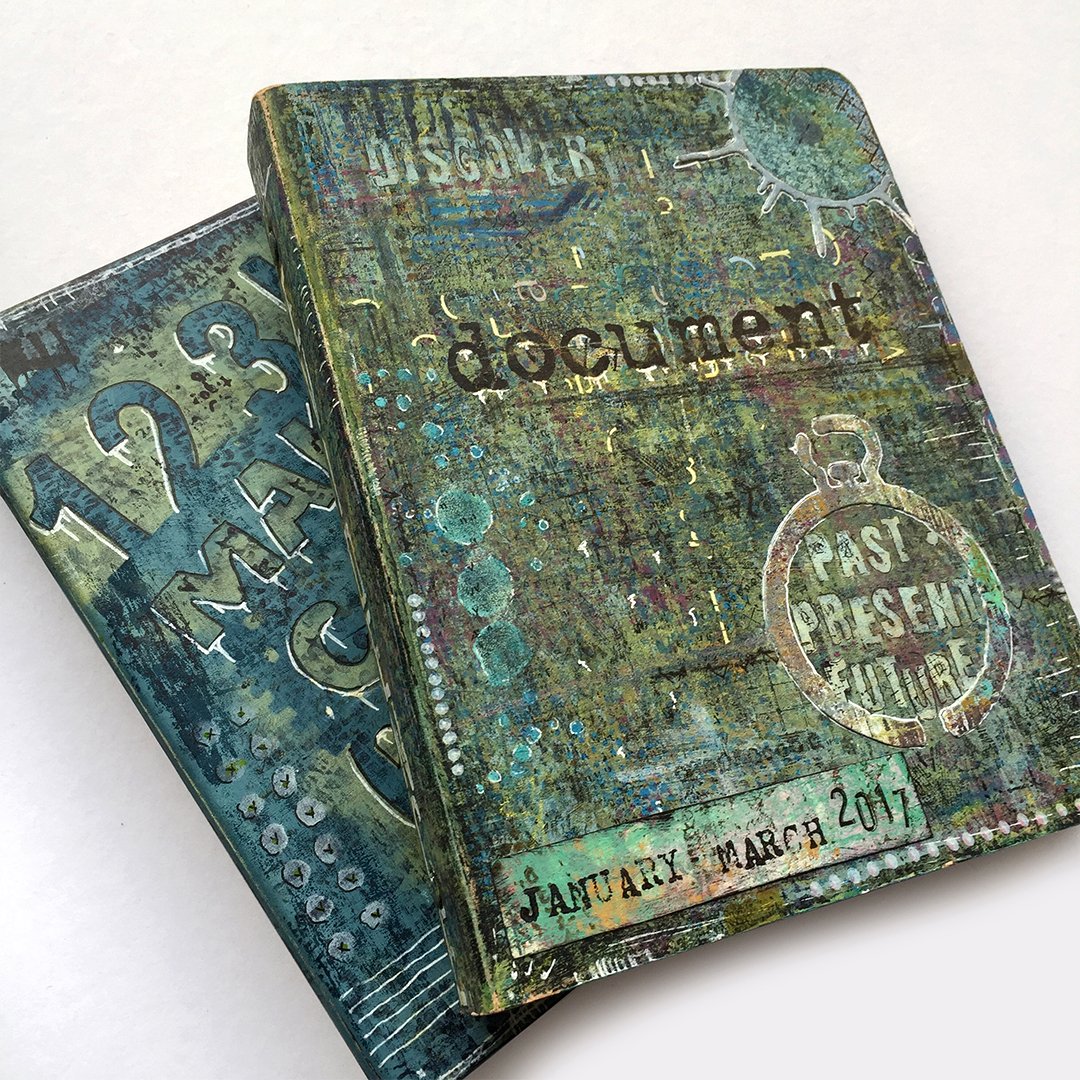 To create my journal, I used my 3 Ring Binder. Measuring 7.25 x 9.25 inches, this sturdy, kraft-colored journal is the perfect size and was just waiting to be individualized mixed media style. Cue the paint, ink, stamps, stencils, die cuts, and rub-ons.
I ran out of space after the first three months of the year and am now working on filling my second binder.
The pages I am journaling on include the tabbed pages that come with the 3 ring binder as well as additional pages from the Binder Pages Refill Pack.
In addition, I am cutting my own pages using my Change-A-Page Steel Rule Die set. This steel rule die set cuts up to 6 sheets of card stock at a time plus thicker materials such as fabric, cork, cardboard, felt, leather, craft metal and more. It also includes a movable window die and a tab die that you can choose to use and place in any position.
And if you are a lover of tabs, you can make as many as you like using my Grab-A-Tab Steel Rule Die set.
I have never before attempted to journal so frequently. While at times daunting, just seeing the pages and the binders fill up has been inspiring, encouraging and very satisfying.
If you have thought about journaling but just haven't found a way to start, take it from me — it is well worth the effort.
Spellbinders® Supplies:
Spellbinders® Platinum™ Die Cutting and Embossing Machine
SA-001 3 Ring Binder
SA-002 Binder Pages Refill Pack
SR-081 Change-A-Page Contour Steel Rules Dies
SR-082 Grab-A-Tab Contour Steel Rule Dies
Visit me on my blog and/or website to see more of my daily journaling all year long.