"Can You Be Any Sweeter" DIY Banner
Hey everyone! I have to be the luckiest gal around because I get to play with arts and crafts every single day. Today is no exception. Take a look at Tammy Tutterow's Happy Grams. They are about cute as they can be and can be used on so many things! Grab your markers and the supplies below as we create this adorable banner featuring her stamp and die set, "Could You Be Any Sweeter".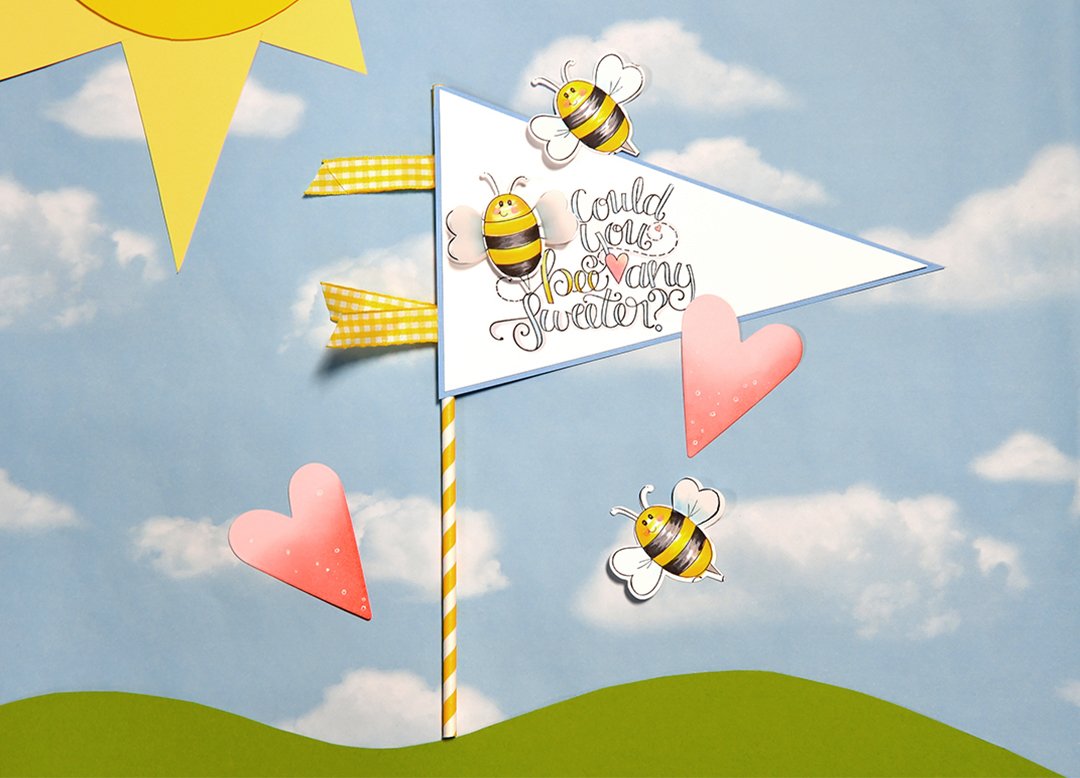 Supplies:
PL-001 Platinum Die Cutting and Embossing Machine or PE-100 Platinum 6 Machine
SDS-104 Bee Any Sweeter Stamp & Die Set
White Cardstock
Blue Cardstock
Markers or Colored Pencils of Your Choice
Ribbon
Long Straws
Permanent Black Ink
Foam Dots
Vellum
1.  Hand cut white and blue banner. See attached pattern.
2.  Stamp design onto banner.
3.  Use markers or colored pencils to color in design.
4.  Adhere white banner onto blue banner.
5.  Adhere two ribbons onto long straws.
6.  Adhere straws to banner.
7.  Stamp bee three times onto a piece of cardstock. Color in bees.
8.  Die-cut two bees from bee body only and one from the entire bee.
9.  Die-cut one wing set from vellum.
10. Adhere wings to one of the bee body's-only.
11. Adhere bee with wings to other bee bodies without wings using foam dots.
12. Attach the layered bee onto the stamped bee on banner using foam dots.
Doesn't this stamp and die set scream "happy"?
Thanks to Tammy for another great design. What a nice way to say thank you to someone special. It's so much more personal when it's handmade.
Hope you will try your hand at making this!
XO,
Debi