New Arrivals, Stephanie Low's Holiday Collection
We are so excited to announce that our Holiday Collections are now available! Explore below with Stephanie Low's as she talks about her new collection. Make sure to shop the collection as you don't want to miss making with these must haves for Christmas and Halloween!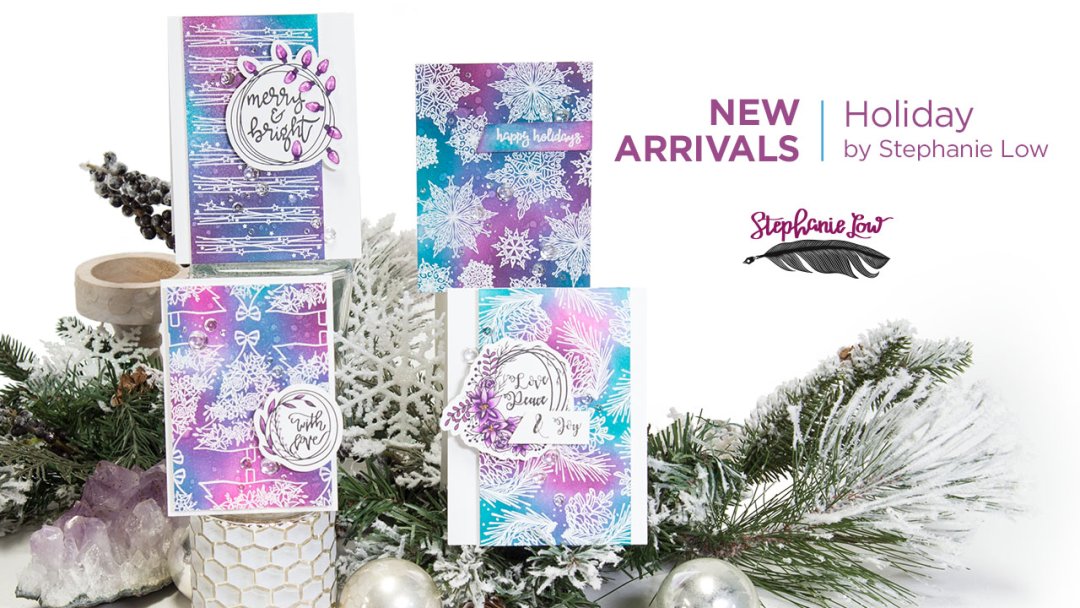 What were some of the influences that helped shape the collection?
As always, I usually look to tattoos to kickstart my inspiration and in case you didn't know, Christmas tattoos are very fun and often strange! So instead I just went with what felt right for me. I made a list of symbols that meant something to me and my family and began to doodle. A poinsettia for my grandmother who had a giant plant in her yard. A pinecone for my brief, but influential time in Colorado. Mandala style snowflakes inspired by my appreciation for tattoo art. I had so much fun with these illustrations!
What are your favorite, 'must have' pieces in your upcoming collection?
I love the nativity! The nativity was a unique spin on other nativity scene stamps I have seen. I wanted it to look a little bit like stained glass and then framed with wood which were symbols in and of themselves.
What is the best thing about this collection?
The best part of this collection I think is how fun it will be to color. I have already used these images at home and my daughter was very excited to color them! They can be wintery with purple and blues, bright and tropically colored, or traditionally green and red and gold. The options are endless!
Extra surprises:
In addition to Christmas, I also had fun with creating some spooky elements to add to the fun of Halloween. Hope you have fun adding these ooey gooey elements to your projects this fall.