New Arrivals, Sharyn Sowell's Christmas Silhouettes
Our new Holiday Collection by Sharyn Sowell brings an array of classic silhouettes for any style holiday card, tablescape, tree trimming project or more. Listen to Sharyn talk about how this collection came to be and encourage you to slow down and savor the season!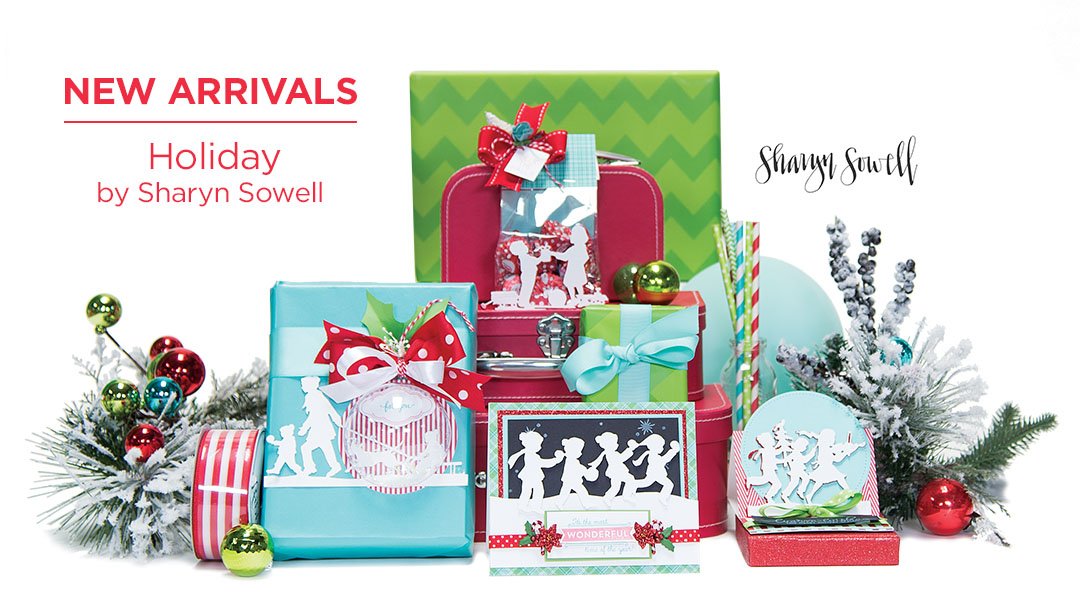 What three words best describe your collection?
Joyous, family & holiday
What was the reason behind naming this collection?
Savoring the joy of family and friends during the holidays is priceless. Capturing it in things we craft is one way to slow down and enjoy this time.
What were some of the influences that helped shape the collection?
I hand cut with scissors to celebrate the traditions and little moments I love.
What are your favorite, 'must have' pieces in your upcoming collection?
I especially love long thin borders with people in them. Each of these dies combines well with the others, making a versatile group. They feel so happy to me, like our best family memories.
What is the best thing about this collection?
This kind of crafting helps slow down and savor the season, avoid the rush and frazzle of the holidays and build special memories.