New Collection Release Preview with Seth Apter
Hi everybody. I am thrilled to be on the blog today, sharing a preview of my newest collection of products with Spellbinders.  These will be available for your purchase and creative use next month, my newest dies were designed with YOU in mind. Because the designs are abstract in nature, your inner artist is in charge and you can create unique art all your own. Whether your style is grungy, vintage, shabby chic, industrial – or anything in between – these dies will fit the bill.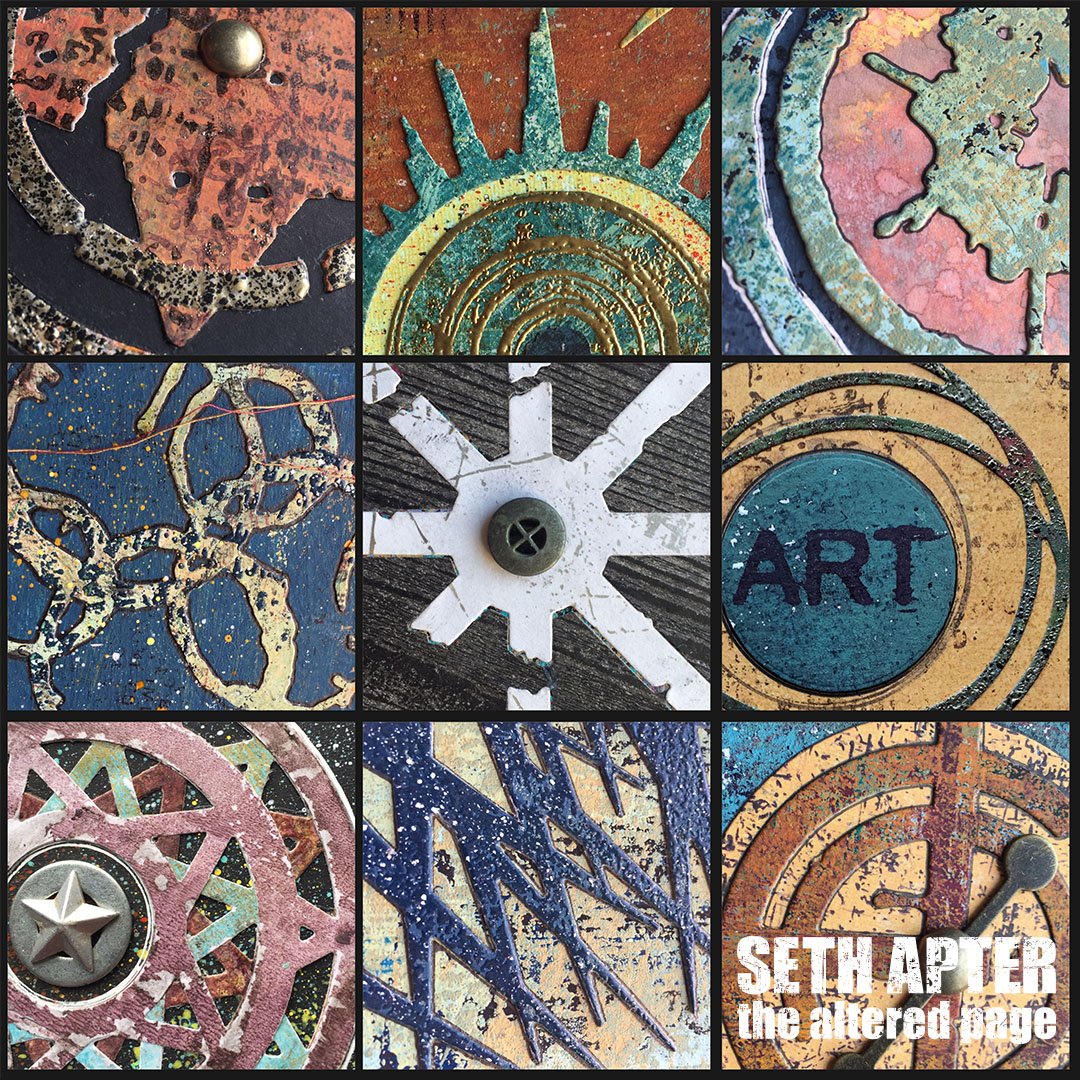 Today I wanted to share a few of my favorites, along with examples of how the die cuts are used in artwork and a few tips.
Tip: Run your die through your die-cutting machine multiple times. Then layer the die cuts, slightly rotated, to create an entirely new dimensional design all your own.
Tip: Run your die through your die-cutting machine several times using different paper. Then reassemble your die cuts to create more complex and interesting elements.
Tip: Add embellishments to your die cuts for more depth and dimension in your work.
Tip: Outlining your die cuts using a gel pen makes them pop off the page.
Tip: Using your own hand painted paper for your die cuts will instantly make your artwork unique to all others.
Stay tuned for upcoming posts with more images, details and tutorials. For a sneak peek of the entire new collection right now, head to the Coming Soon page of Spellbinders® web site.