Debi-Ella-Fants on Parade
Hi Friends!
It's always fun to decorate for a party or a shower and this Ella-Fant die from my latest collection, "My Little Red Wagon" makes it quick and easy. There are very few supplies required and the assembly is a breeze. So let's get started making.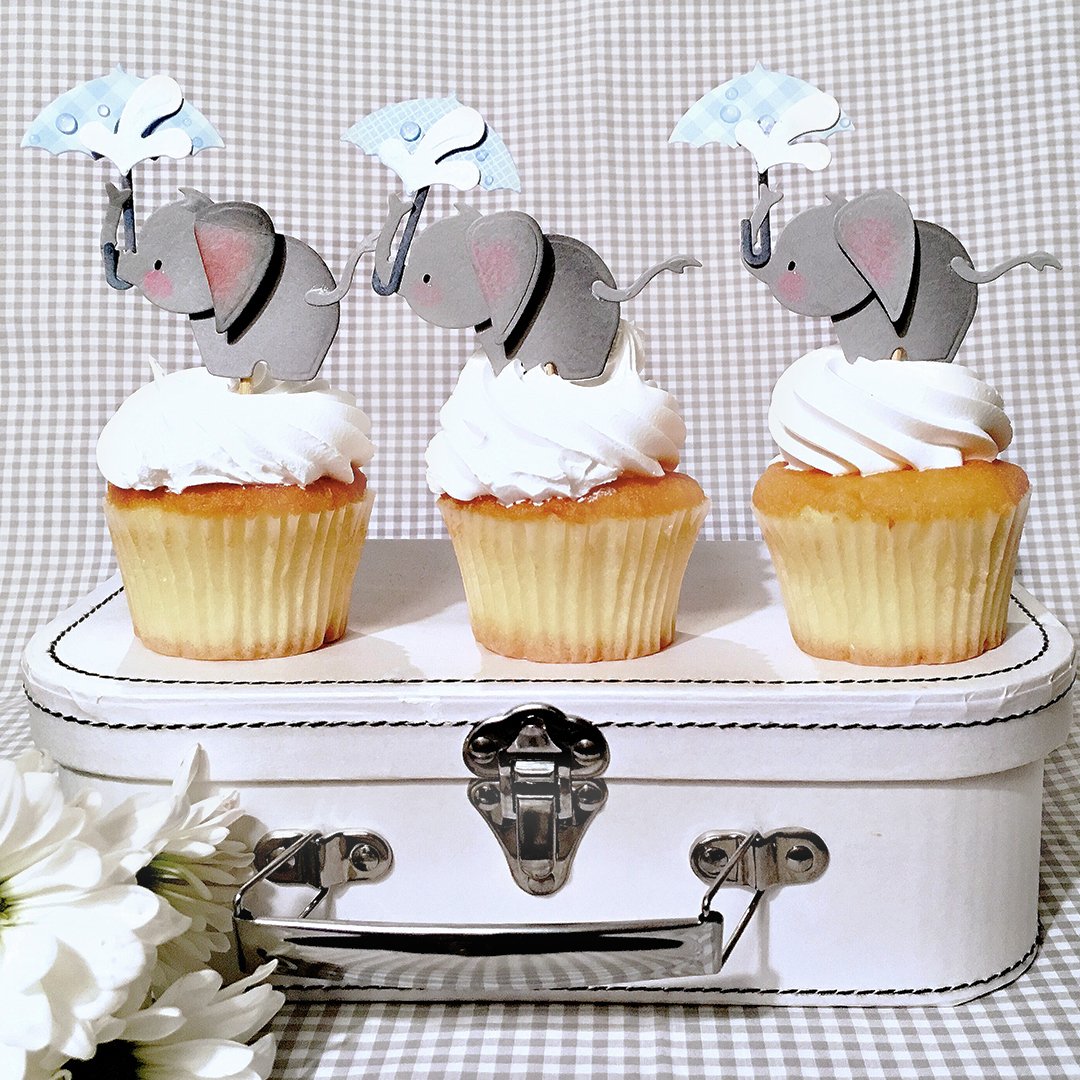 1. Die-cut all the Ella-Fant pieces from gray cardstock. Emboss the head to add the details.
2. While paper is still inside of headpiece die, embellish eye with black pen. Remove all paper from dies.
3. Add cheeks to Ella-Fant using a chalk applicator or q-tip and chalk.
4. Add shadows to Ella-Fant's ears and body using black chalk and applicator.
5. Assemble Ella-Fant using adhesive and foam dots.
6. Die-cut Umbrella and water spout from patterned paper.
7. Attach Umbrella and water spout to Ella-Fant's trunk.
8. Adhere toothpick to Ella-Fant with hot glue.
Optional: To add water drops, apply Clear Nuvo onto Umbrella and allow to dry.
*Tip- Remember there are two Ella-Fant heads in the set that work with the same body.  It's all about assembly, creativity and variety
You will need the following materials:
Platinum 6™ Machine-PE-100
Ella-Fant Dies-S4-782
Rise 'n Shine Dies-S4-784
Gray Cardstock
Patterned Paper of Your Choice
Adhesive of Your Choice
Black Permanent Fine Tip Pen
Chalk Applicator
Foam Dots
Hot Glue Gun and Glue
Nuvo Crystal Drops
Pink and Black Chalk
Q-Tip-(optional)
Toothpick