Wedding Gift Box with Positively Peony Contour Steel Rule Die
Hi, it's Elena here with you today. The wedding season is here and each time I think what can be done more for the special day other than just cards. I thought that a cute little box would be a perfect alternative to making a present.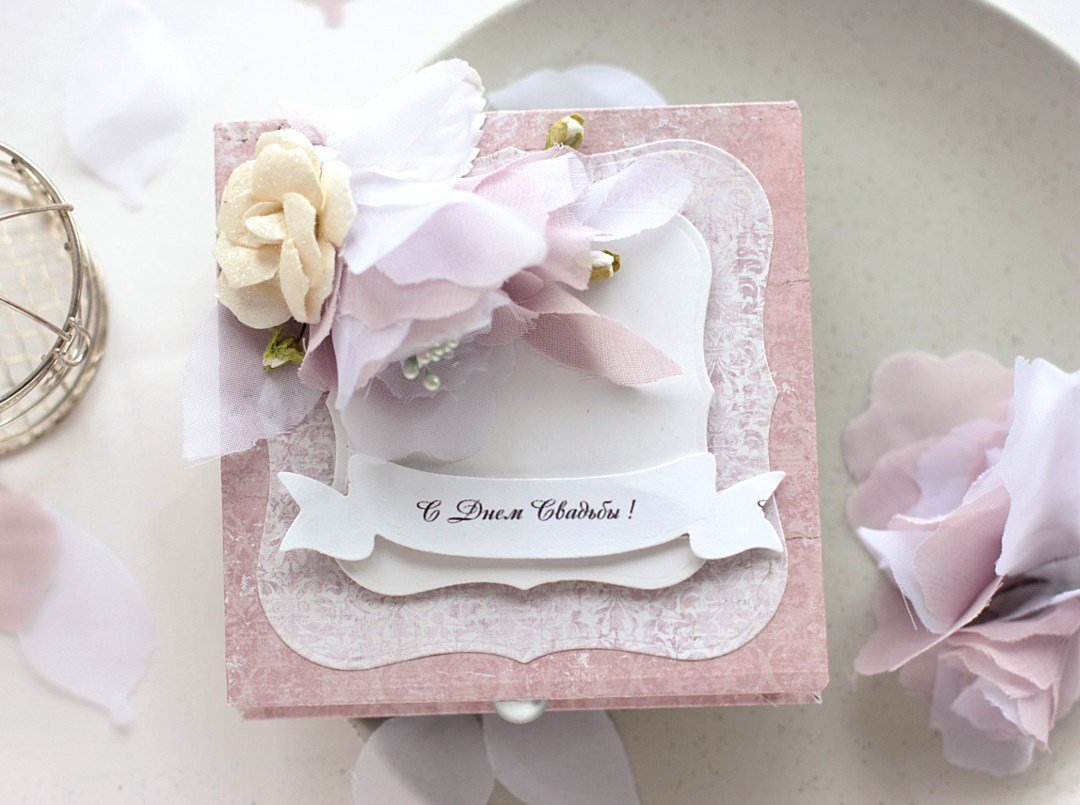 I created a box and made a peony flowers using the SR-038 Positively Peony Contour™ Steel Rule Die
To create my flower I used fabric – white tulle and mauve rayon. I colored them myself several years ago when I enjoyed batik and made some paintings on the silk. It was a good time to recycle something that has been kept for so long! But you can try with any kind of fabric you have. Organza and even cotton fabric will work great for this technique too.
I filmed the video of my creation process. I wanted to explore what kind of products you can use if you don't have some special ones for creating the flowers. For instance, floral wire or floral tape might be a good alternative.
So I encourage you to check my video.
For my example I used the stamens. However I also made 2 flowers with no stamens in my video. But the die set has all the elements to create the flowers, even the stamens.
To create the layers for my box I used S4-161 Nestabilities Labels One Etched Dies.
For my sentiment I used the die from the S4-324 Ribbon Banners Etched Dies set.
Products used:
PLATINUM 6 DIE CUTTING AND EMBOSSING MACHINE – 6″ PLATFORM
Tool 'N One™
SR-038 Positively Peony Contour™ Steel Rule Die by Debi Adams
S4-161 Nestabilities Labels One Etched Dies
S4-324 Shapeabilities Ribbon Banners Etched Dies