How to Create a Perfect DIY Wooden Halloween Tic Tac Toe Game
Hello, fellow makers! Miranda here from Tinsel + Wheat, thrilled to be guest blogging today with Spellbinders. Today I am sharing this really fun large wooden Halloween Tic Tac Toe Game!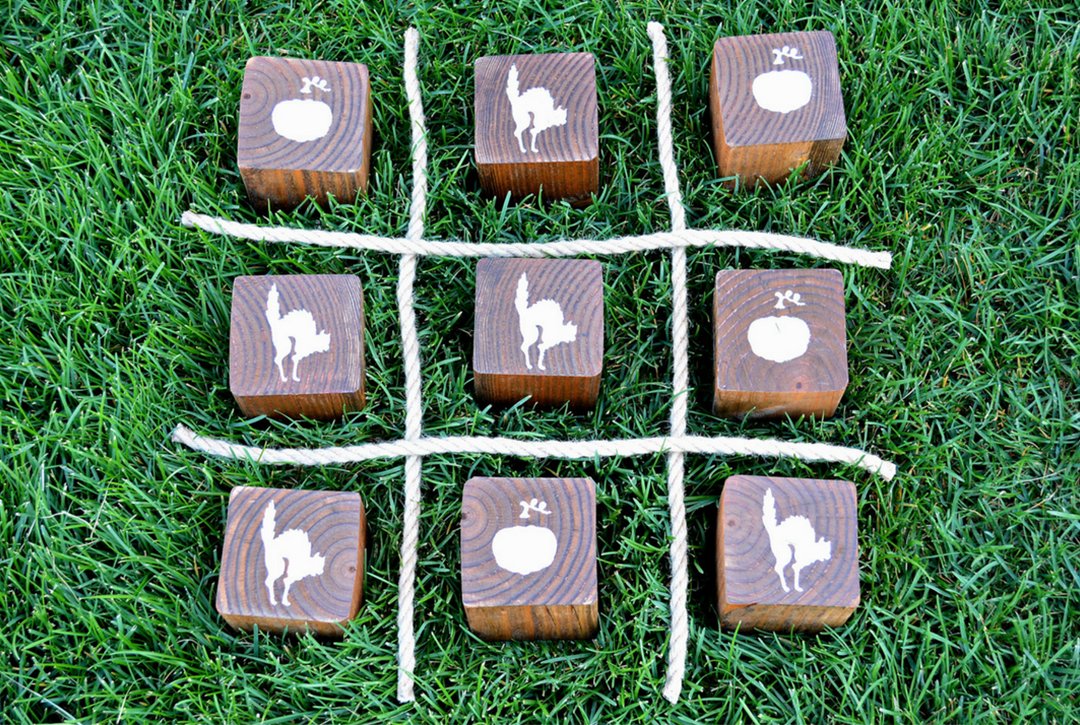 I'm not going to lie – I can't wait for fall!  Cooler temps, beautiful colors, all the fun fall festivities including but not limited to Halloween! This game would be perfect for a class party or fall carnival or as a fun outdoor yard game or an excellent indoors carpet game! So many options. Let's get started!
Step 1: Cut Your Blocks
Using your miter saw, cut 9 blocks measuring 3.5 x 3.5″ each.
Step 2: Sand Edges
Sand all rough edges with sand paper.
Step 3: Stain Blocks
I stained my blocks with an Early American stain.
Step 4: Prepare Stencils
Cut your stencils on 4 x 4″ squares of paper or cardstock. Your die sandwich will be white spacer + clear acrylic plate + paper + die + clear acrylic plate. I made a couple of each shape so I could switch off and let the other dry while stenciling.
Step 5: Stencil
Stipple white paint onto your centered stencils. Make sure each block gets a pumpkin on one side and a mad cat on the opposite side. This will assure enough game pieces for each game of tic "cat" toe.
Step 6: Cut Rope
I used 0.75″ jute rope for the game grid. Cut each piece of rope to 20″.
Step 7: Seal Rope Ends
To help prevent frayed ends, dip each end of your rope in Mod Podge and let dry. The Mod Podge will dry clear.
Step 8: Play!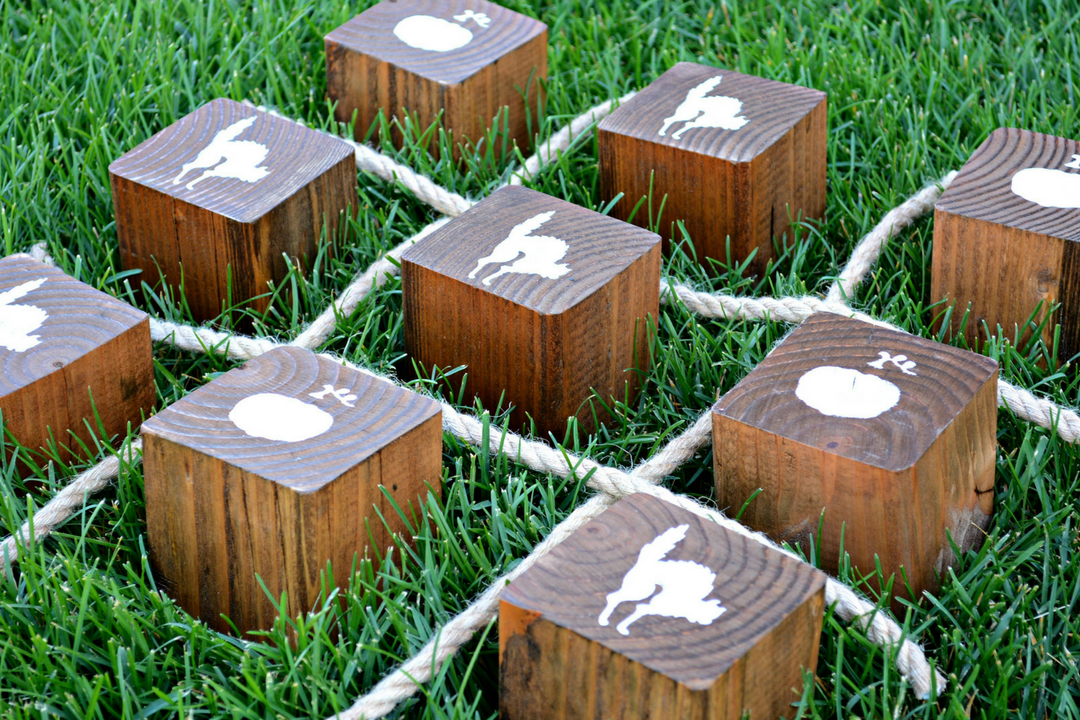 I hope you enjoyed this large wooden Halloween tic tac toe game tutorial! Make sure to tag us on social media if you make a set of your own and don't forget to #neverstopmaking!
Supplies needed:
Paper
9 pieces of 4 x 4″ cardstock
9 pieces of 3.5 x 3.5″ square
Miter saw
Sand paper
Stain
White paint
Stipple brush
0.75″ jute rope
Mod podge
Scissors